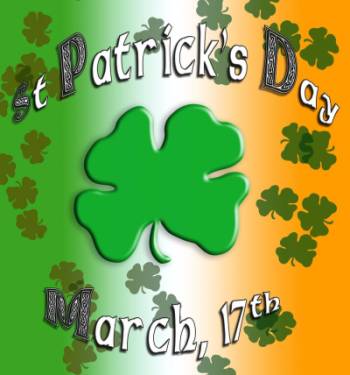 Happy St. Patrick's Day Everyone!
Back in my day, if you didn't wear green to school, you got pinched! Do y'all still do that? What are some of the traditions you celebrate for St. Patrick's Day?
Did you ever find a four-leaf clover? Do you have a favorite Leprechaun story? Ever chase a rainbow to see if there really was a pot of gold at the end?
Share with me your favorite St. Patrick's Day tradition, story, movie or personal tale and I'll pick four Lucky winners to get a free book thong in your favorite color! :)
J.R. Turner
is the author of the Extreme Hauntings series. The first book,
DFF: Dead Friends Forever
is available at
Amazon.com,
Kindle
,
Fictionwise
, and
Echelon Press.com